Relax And Unwind Along the Beautiful Great Ocean Road of Australia
Relax And Unwind Along the Beautiful Great Ocean Road of Australia

Touring the Great Ocean Road is a great idea for a family. It is located in Victoria, Australia.
It is a great road linking many towns that were originally hard to travel between.
Along the coast you will find fishing, golfing, diving and surfing. There are competitions and lessons for them all.
Bring a camera, because it is a very scenic route that you will want to remember. There are beach towns, vineyards, lookouts, bays and parks.
Its construction started 1918 and was completed in 1932. The road was designed with war veterans in mind.
It was planned that those returning from the war would build the road. It was a rough task as no large machinery was used. This road provided employment for the returning veterans and finally had the road built that was originally proposed in the 1880's.
It also serves as a monument to those heroes. An arch was built as a memorial.
A popular landmark is the Twelve Apostles. This is part of the Port Campbell National Park.
The park has several viewing areas built so you can enjoy it from different areas.
They are made of limestone and are the result of millions of years of erosion. They are as tall as 45 meters and rise right out of the ocean.
At each end of this picturesque road are vineyards. The Geelong wine region and the Henty wine region. The Henty region is named for the family that first settled in Victoria.
This is the home of many wineries and vineyards. The Geelong region also has many wineries and vineyards. Here you will find wine tasting and great food at one of the many restaurants or cafes.
As you may have guessed there are many beaches along Great Ocean Road. Many have lifeguards available during holidays. When swimming stay between the red and yellow flags that are safe areas.
The Eastern Beach has a swimming pool, park and playground. St. Leonards and Portarlington have camping as well as the beach. Ocean Grove and 13th Beach are great surfing beaches.
Bells Beach hosts the professional surfing event known as the Rip Curl. It is suitable for the experienced surfer. Point Roadknight is known for its sailing and kite surfing.
You can spot wildlife on one of many stops on this road. You can swim with dolphins at Port Phillips Bay. Watch the penguin parade on Phillip Island Nature Park.
See any of 350 species of bird in the Geelong region. You can see glow worms at night in the Melba Gully.
Take a walking trip and see a 300 year old tree that is 88 feet around. Take a tour and see platypus on Lake Elizabeth. View koalas in the gum trees near the Kennett River.
Visit a game reserve and see kangaroos, emus and more koalas. There is a whale nursery at Logans Beach. At Fauna Australia you can see nocturnal wildlife and even feed them. There is so much to see.
For touring the Great Ocean Road it is possible to rent a vehicle or use a tour bus that will stop at various destinations.
There are several events that occur throughout the year. There are music festivals, surfing competitions, air shows, swimming events, and so much more.
It is an ideal trip for a family because there is something for everyone.
Planning your next vacation, find Great Ocean Road accommodation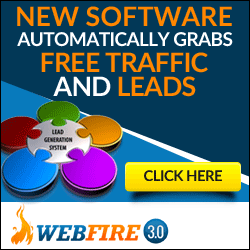 Do you drink or taste wine?
When we go out with the intention of having a wine with dinner or just socializing with friends we choose the wine that we like.
We would never consider just buying the first one on the shelf in the store, we purchase something that appeals to us.
We are not going to spend $15 -$20 on a bottle we know nothing about. Although, a lot of trial and error goes into finding a bottle that you enjoy right?
Whenever we taste anything, food or drink, we only taste four elements:
Salt

Bitter

Sweet and

Sour
We have taste buds inside the top and bottom lips inside of each cheek on top of the tongue and on the bottom of it, that will taste all these flavors.
Plus, we cannot forget about your sense of smell!
Together these elements help you to correctly taste wine.
75% of how we appreciate anything is through our sense of smell.
Just think, if you have a cold you don't like eating much because you cannot smell the food and the saliva gland is not activated and you don't feel hungry.
We need to know how to taste wine to fully appreciate it and then to determine what kind of wine appeals to you.
Wine is a very personal thing and none can tell you that you will like a particular wine because the sensations you get from the wine are yours and yours alone.
I will explain how to taste wine correctly,
Find a wine you think you may like.
Pour approx. 20-25ml into a wine glass.
Smell the wine to get a base line for what the aromas may be.
Swirl the wine around in the glass, this draws in some oxygen and agitates the molecules of the wine, causing them to release their aromas. These aromas are created by mother nature and every wine variety has its own naturally dominate aromas.
Smell the wine again and notice it's much more aromatic than the first time. Try to determine what the aromas are.
Take a small amount of wine into your mouth and swish it around, as if you were rinsing after cleaning your teeth, get the wine around all of those taste buds and wake them up.
Swallow and don't try to access the wine yet.
Take some more into your mouth, tilt you head slightly forward, the fluid will come to the front, lift it up with your tongue to the roof of your mouth and let it fall over the sides of your tongue. Do this a couple of times.
This is when you get the real taste and sensation of the wine
Decision time do I like it??
If you do, then this is possibly a wine for you. Continue to try this process with other wines and you will find a good selection for yourself.